Back To Blog
A car lockout can put you in an incredibly uncomfortable and potentially terrifying situation. Imagine a scenario where you are driving outside the city and are forced to pull over in the middle of the night for a specific reason. Once you decide to get back into the car, you realize that you have left your keys inside the locked vehicle. With no one around to offer help, you are stranded with an immobile car in the middle of nowhere at the dead of night. Car lockouts such as these are a really difficult problem to handle, given that there aren't too many pragmatic solutions that you can apply to wriggle yourself out of this predicament. Therefore, the best option for you is to learn how to prevent such a disaster in the first place.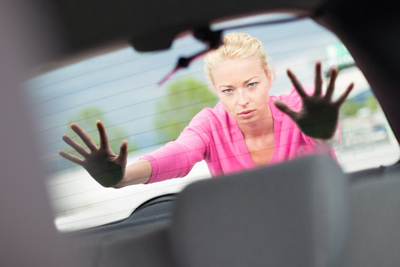 Helpful Prevention Tips
There are plenty of ways in which you can prevent a car lockout and most of them are surprisingly simple. For instance, the number one rule of never losing your car keys is making sure that they are always on you. Before you leave the house or step outside your vehicle, check your pockets and ensure that the keys are there. This is a basic precautionary step that you should never miss under any circumstances. It takes only about a second to check whether you have the keys on you. Therefore, being in a rush is never an excuse to not look for the keys before you head out. Another simple method that you can use is to carry around a duplicate key wherever you go. You can keep this key inside your wallet, as it is something that you aren't likely to leave your car without. It goes without saying that the spare key can be a lifesaver in really tricky situations.
Taking Help from an Automotive Locksmith
Car lockouts are not always caused by people misplacing their keys. Sometimes, a faulty lock can lead to this problem. If you notice any problems with your lock, be sure to call an automotive locksmith or a car locksmith. They can help you repair the lock so that it does not end up creating problems for you later on. Automotive locksmiths can also be immensely helpful when you find yourself locked out of the vehicle. Helping people with a vehicle lockout is in fact one of our top services. As a local locksmith company, we provide 24 hour emergency services. If you're in trouble, simply give us a call and we'll be there for you in a jiffy!